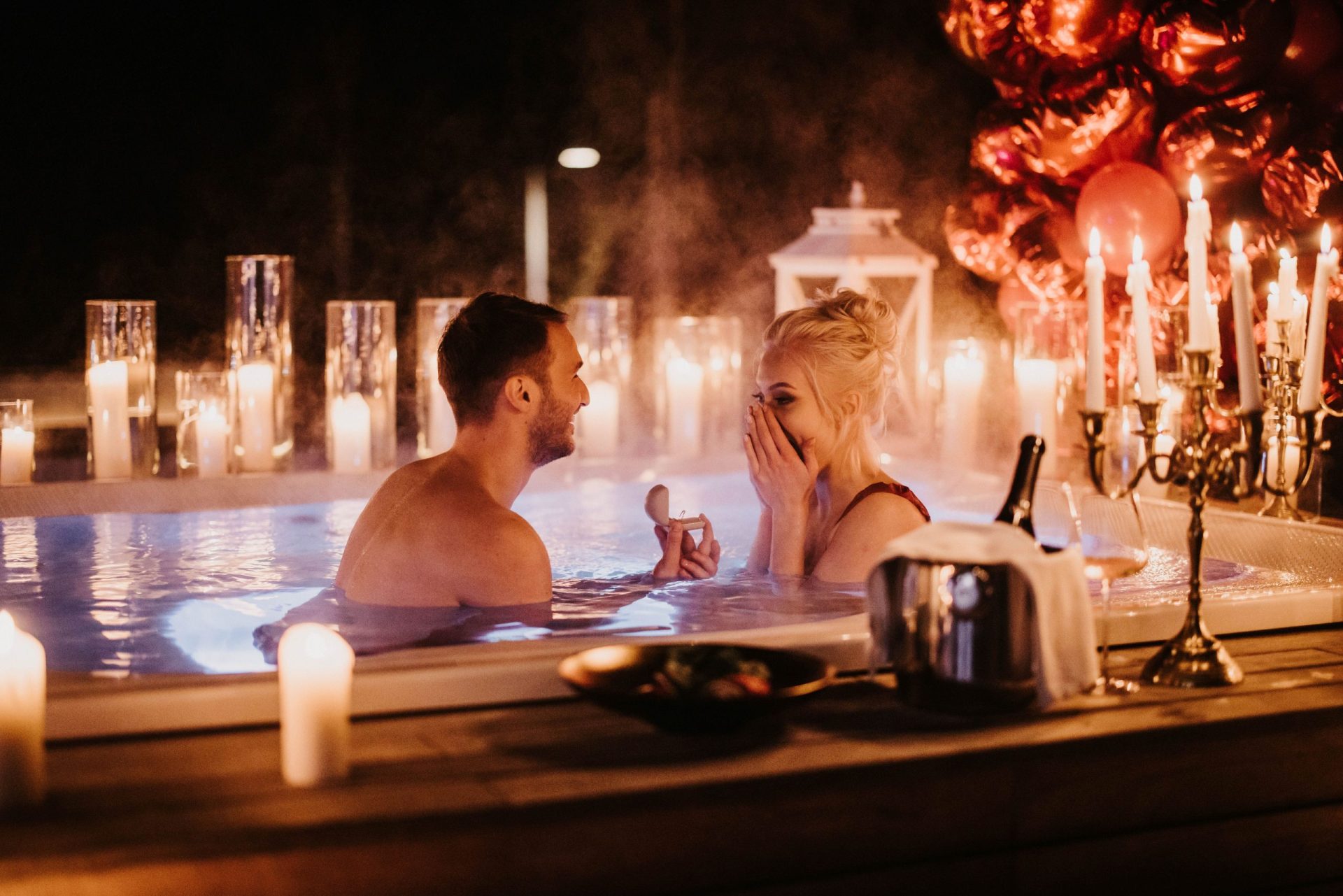 Engagements
Every engagement is unique to us. We are happy to listen to your wishes and help you organize an unforgettable day.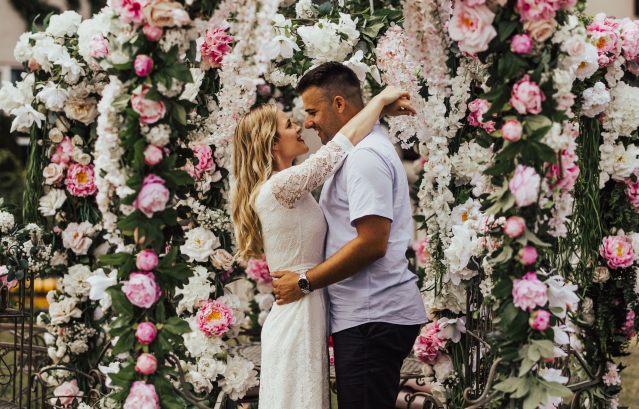 Flower pavilion proposal
Get engaged in a romantic flower pavilion in our beautiful garden, surrounded by flowers. After a loud YES, celebrate your engagement with a tea party where we will serve you delicious snacks and personalized drinks for an unforgettable experience.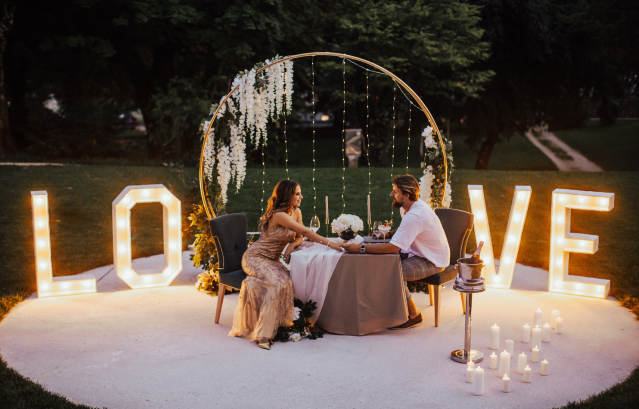 Set up proposal
Let us take care of all the details to create the perfect engagement setting. Trust us with your wishes and we will prepare a wonderful venue for you on our property, which will make sure that even photographers capture your most beautiful moments.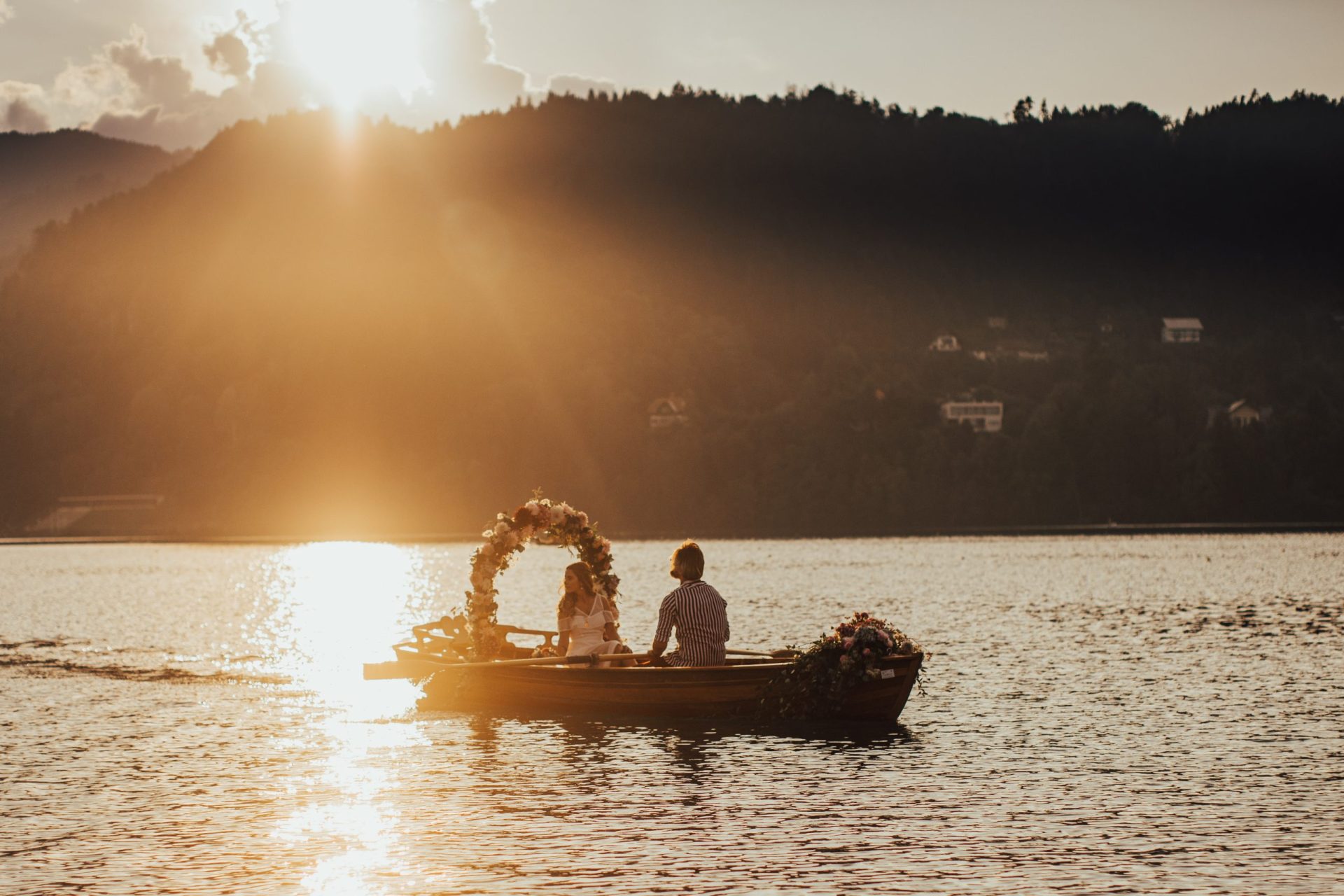 Lake Bled proposal
Paddle around the beautiful island and pop that question while enjoying spectacular views. Romantically decorated boat  and the idyllic surroundings will make sure that the ride stays in your hearts forever.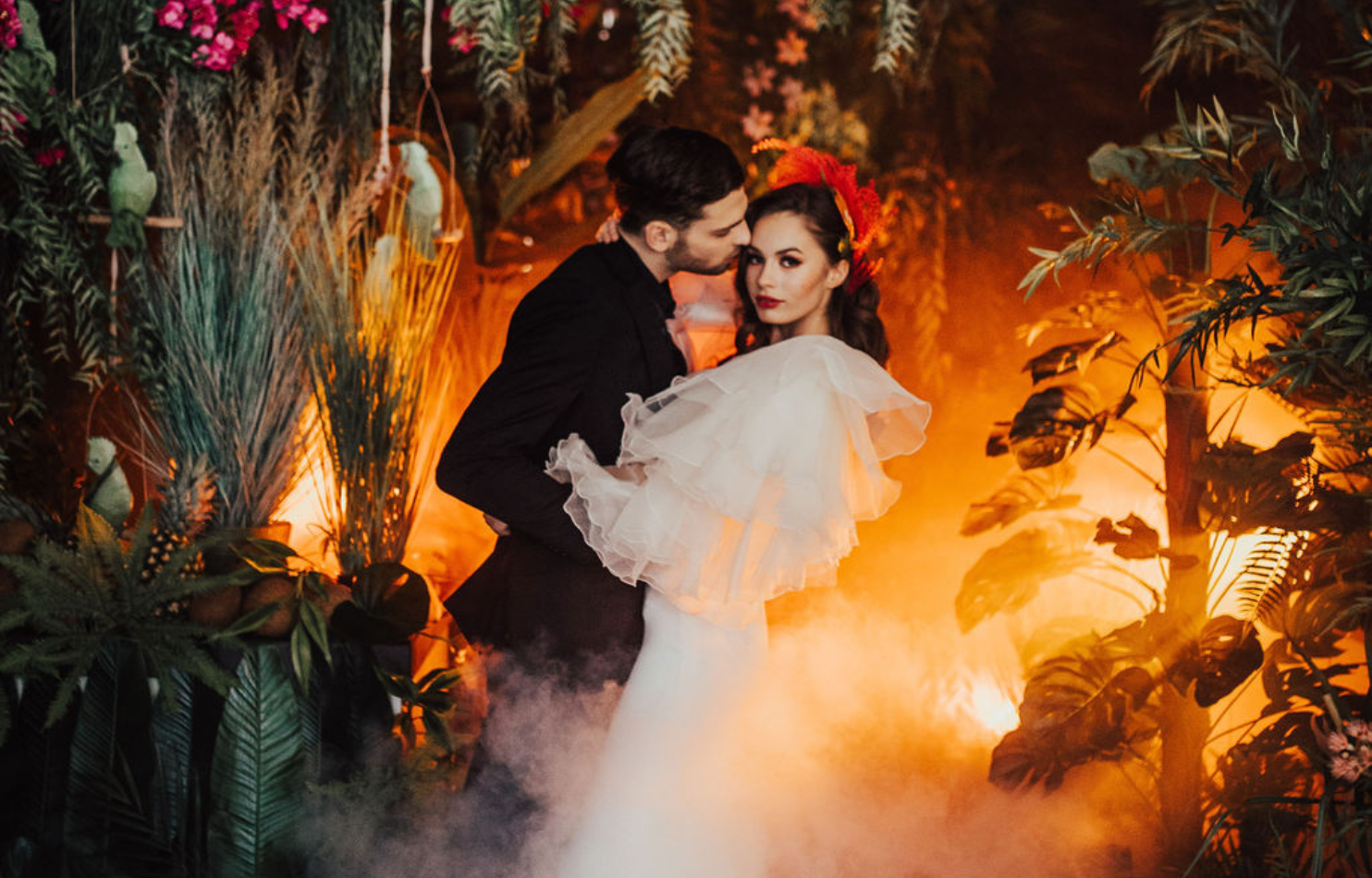 Jungle proposal
Be bold and surprise your dear one with an engagement in our jungle. With special lighting effects, a mystical mist, and wonderful cuisine in a unique ambience. For an unforgettable experience, we can provide some real tropical animals (chameleons, snakes).
For inquiries contact us at: events@bledrose.com / 045796021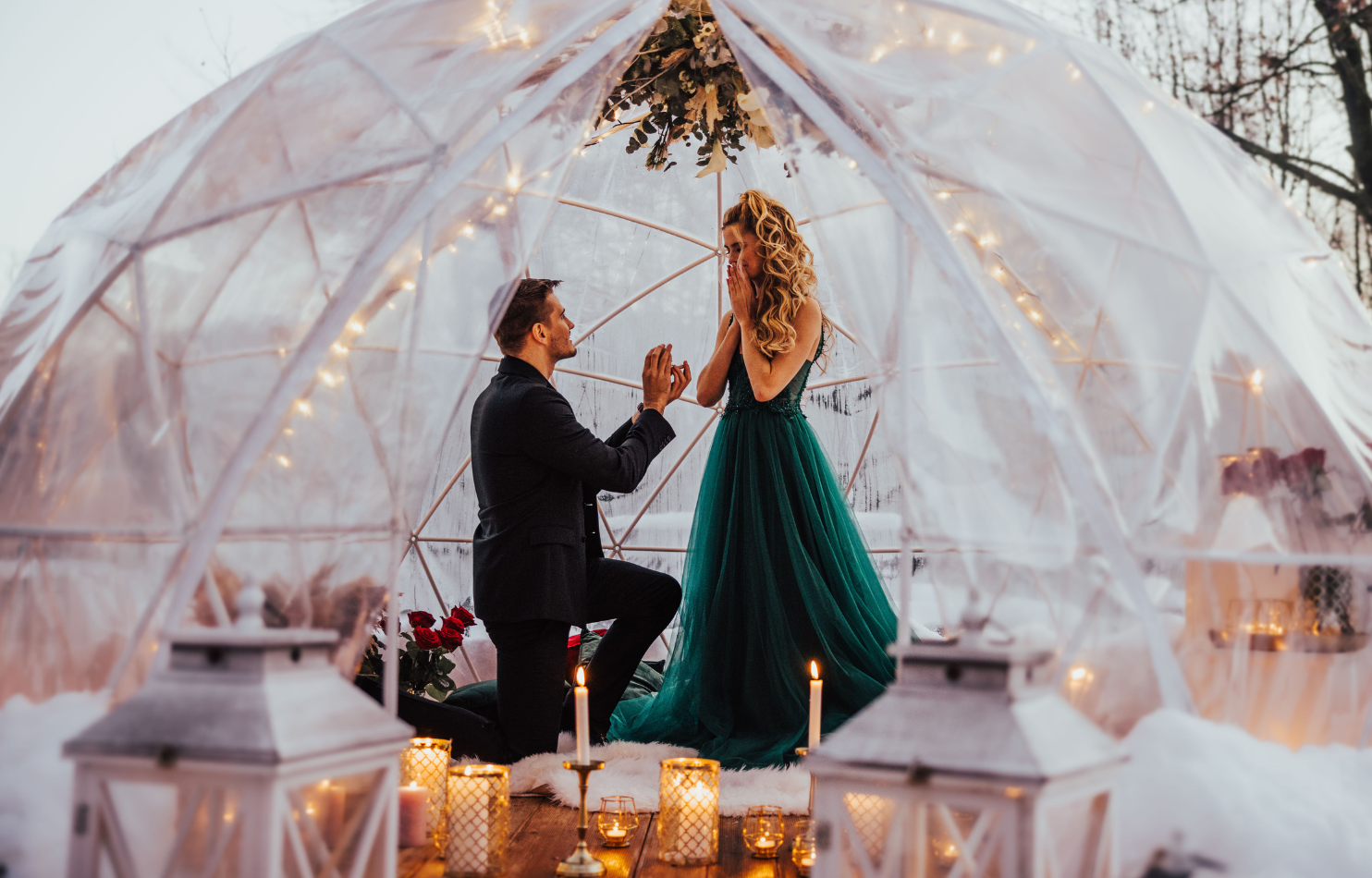 Magic Bubble proposal
Get engaged in our Magic Bubble Village – in one of our romantically decorated bubbles, with soft music playing in the background, an excellent 3-course dinner prepared by our awarded chef Greg Rozman and wine pairing. You can continue your romantic evening in our VIP SPA, where chocolate dipped strawberries and sparkling wine await you. To top it all off, spend the night in our romantically decorated room and pamper yourselves with a royal breakfast in bed the next day.
For inquiries contact us at: events@bledrose.com / 045796021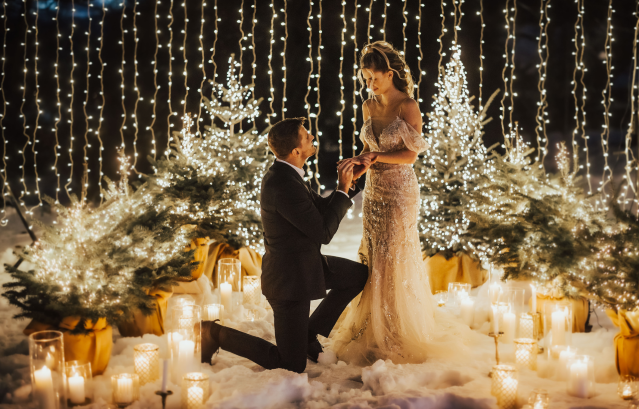 Winter wonderland proposal
Lights, candles, Christmas trees, snow, winter time… Make the most of the magical December and pop that question in idyllic environment for an unforgettable engagement. We help you organize the set up and listen to your wishes and ideas. At the end, you can warm yourselves up by the open fire and enjoy the cozy atmosphere with blankets and some warm drinks.