Business Events
We provide professional assistance for the organisation of any type of business events. The comfortable accommodation, excellent cuisine and our attentive staff are additional guarantees that your event will make the impression you want.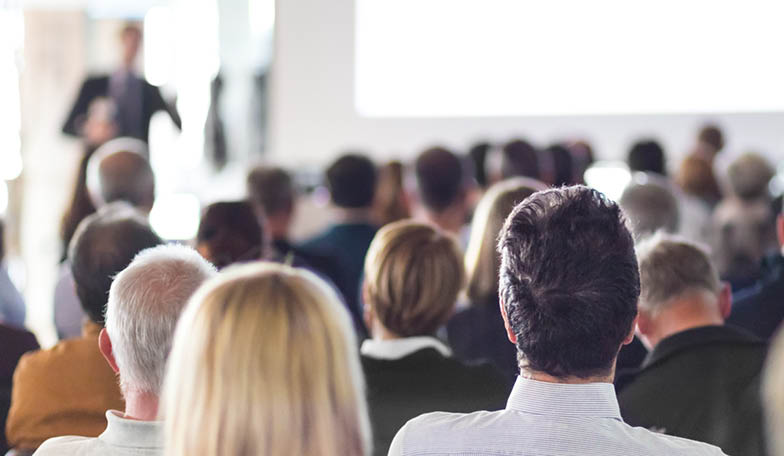 Conferences and seminars
---
Let the visitors of your conference or seminar remember not only the excellent programme, but also the ambience and experience.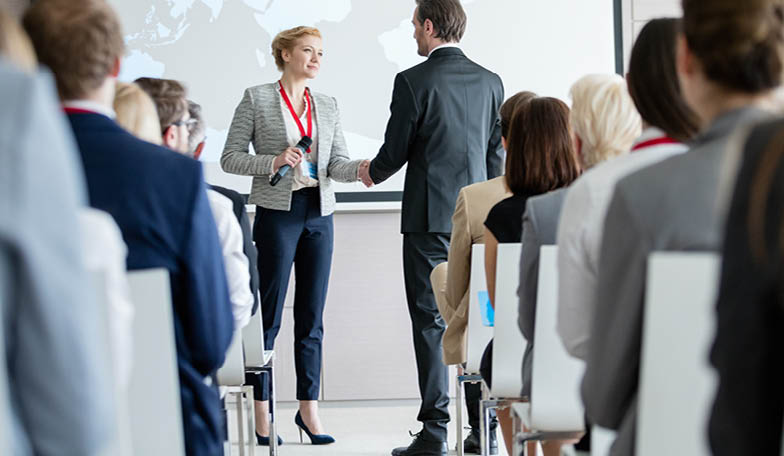 Team-building
---
Your team can connect and find new ways to jointly achieve victories at a thematic team-building event.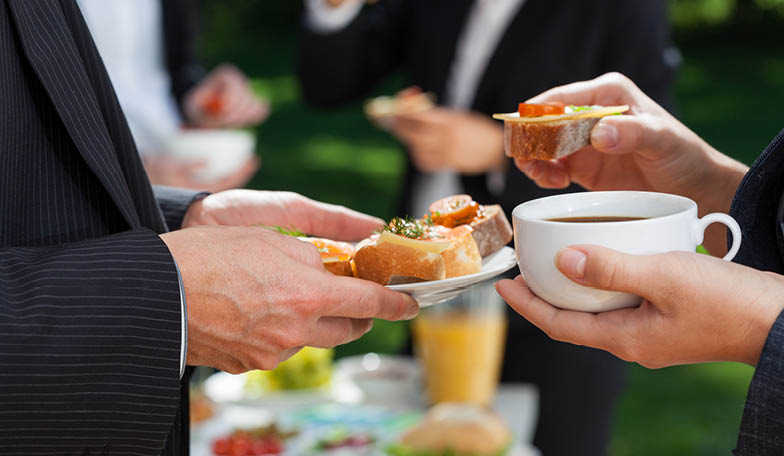 Business parties
---
Invite your employees and business partners to a business party that incorporates the identity of your brand.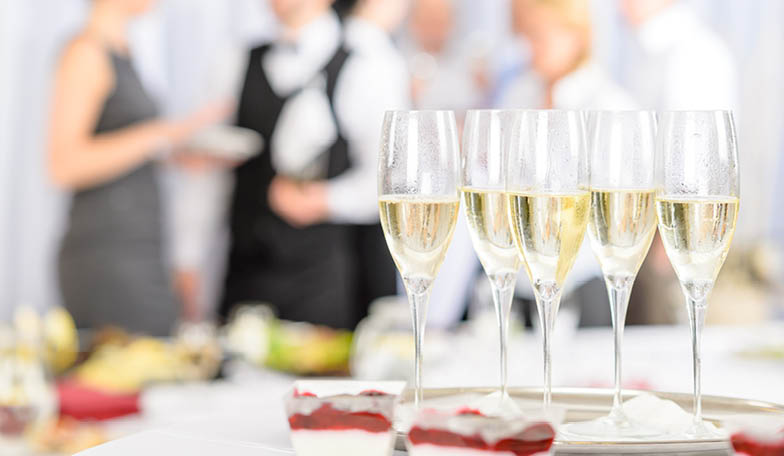 Business trips as bonuses
---
Strengthen the motivation of your employees and let them enjoy a stay at our hotel.
roo
From idea to event
Concentrate on your goals, and we will assist your purpose with our creative content and ensure the best feeling of the participants of your event.
Our event organisers will take care of:
the central theme, slogan and graphic design of your event
the planning and execution of the accompanying programme – relaxing, fun, interactive content
decorations and equipment
reception and registration of your guests
organisation and coordination of the entire event
communication with participants through an application or event website
satisfaction survey
Technical equipment of the conference rooms
There are 4 air-conditioned conference rooms with modern technical equipment available at our hotel for your event:
projector
projection canvas
laptop computer
flip chart and pens
sound system, microphones
internet access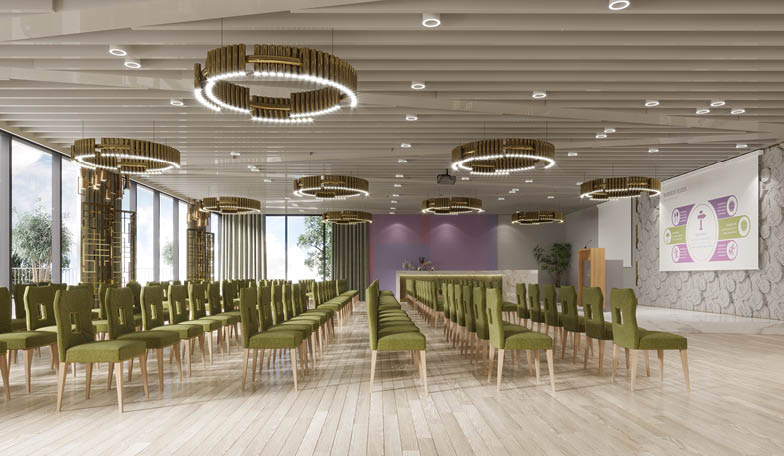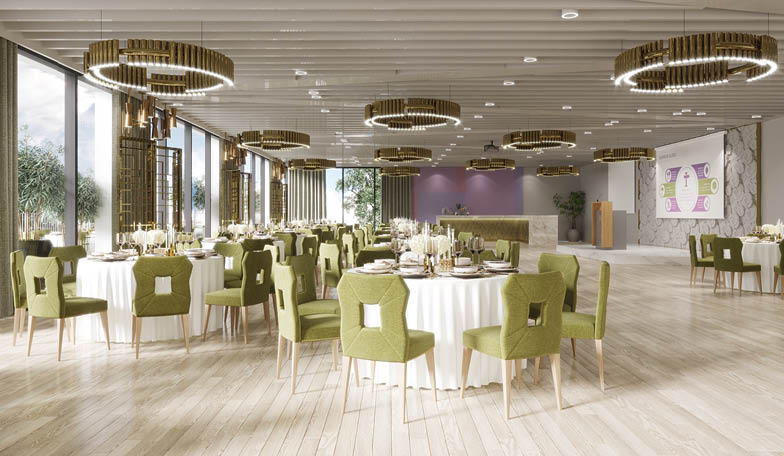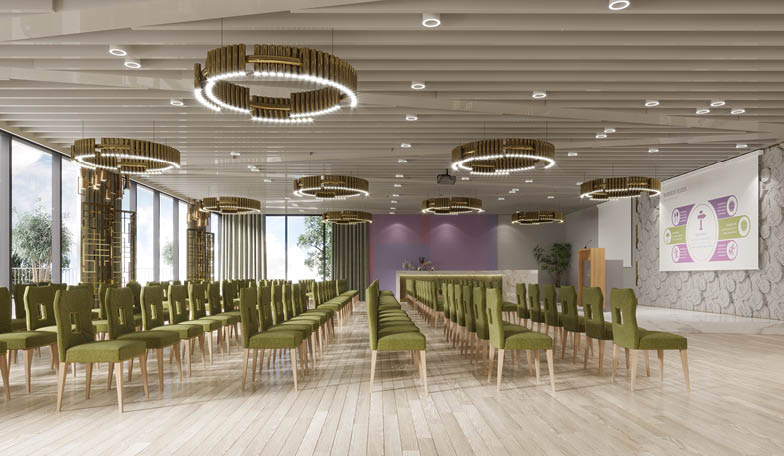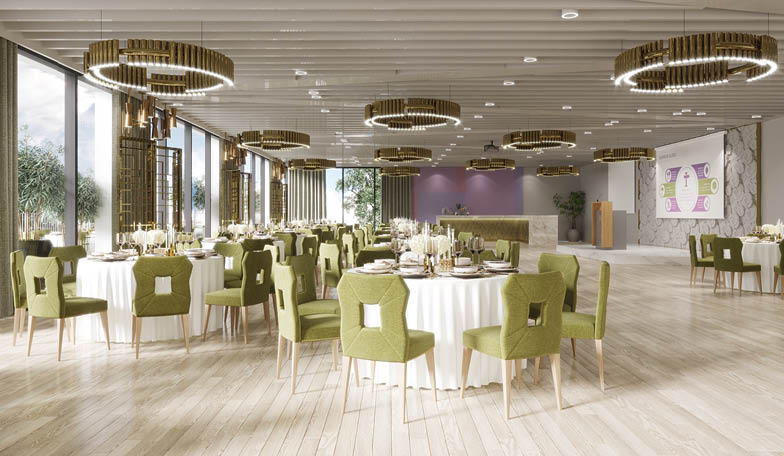 Rose Banquet Conference Room
The Rose Banquet Conference Room is used to organise relaxed breaks between lectures, work lunches, receptions and registration. You can use it as an additional room during events in the Lake, View and Pletna conference rooms.
The hall accommodates 130 people, or 250 together with the Rose restaurant. In case of smaller events we can transform its layout to accommodate smaller meetings or seminars.
The hall has all required technical equipment and WI-FI connection.
Accommodates: 130–250 persons
Size: 290 m2
3 Conference Rooms
The Lake, Bled and Pletna conference rooms are available for your events. The Lake and Bled conference rooms can be joined into the Lake Bled conference room that accommodates up to 120 people, while the Pletna conference room with its capacity of 20–26 persons is best for smaller gatherings.
See the layouts and capacities of conference rooms in different settings (PDF).
ms
The ideal spot for events
The location is very important for the organisation of events as it makes an important contribution to the experience. In addition to the pleasant ambience and our professional support, events at the Bled Rose Hotel have the following advantages:
location in the centre of Bled
outstanding natural environment and nearby attractions
closeness and a good connection to the airport (30 min) and Ljubljana (45 min)
ADDRESS
Cesta svobode 8
4260 Bled, Slovenia